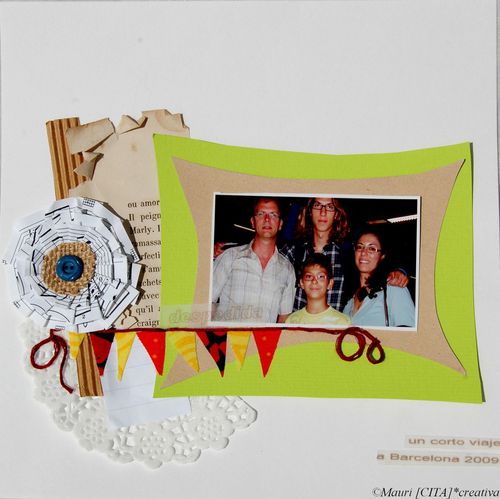 Dentro de muy poco estaremos despidiendo a nuestro retoño que ira a la Universidad....
como pasa el tiempo! La foto de ésta pagina fue otra ocasion en la que dijimos "hasta pronto"
por menos tiempo.
Very shortly we will be saying goodbye to our offshoot going to University... time does go by soo quickly!
The photo on this page was another occasion in which we said "see you soon" for less time.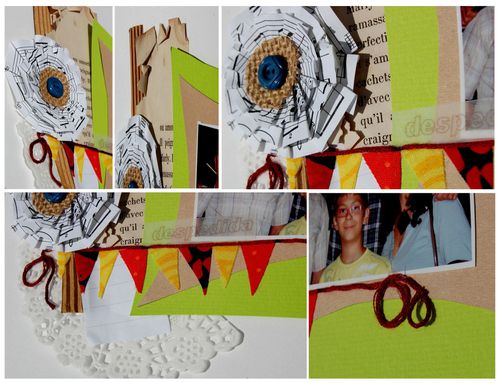 Encontraran el Paso a paso detallado de su realizacion en el blog
(detailed step by step of this LO here)Pasion por el Scrap
Cartulina blanca, marron claro y verde limon, carton ondulado, papel de libro -
partitura musical, arpillera, telas, hilo de bordar, boton blonda de reposteria